Hello to all my fellow hobbyists,
I've optimized the source code to this demonstration, the simulation now handles about 1K units fighting at a time without lag.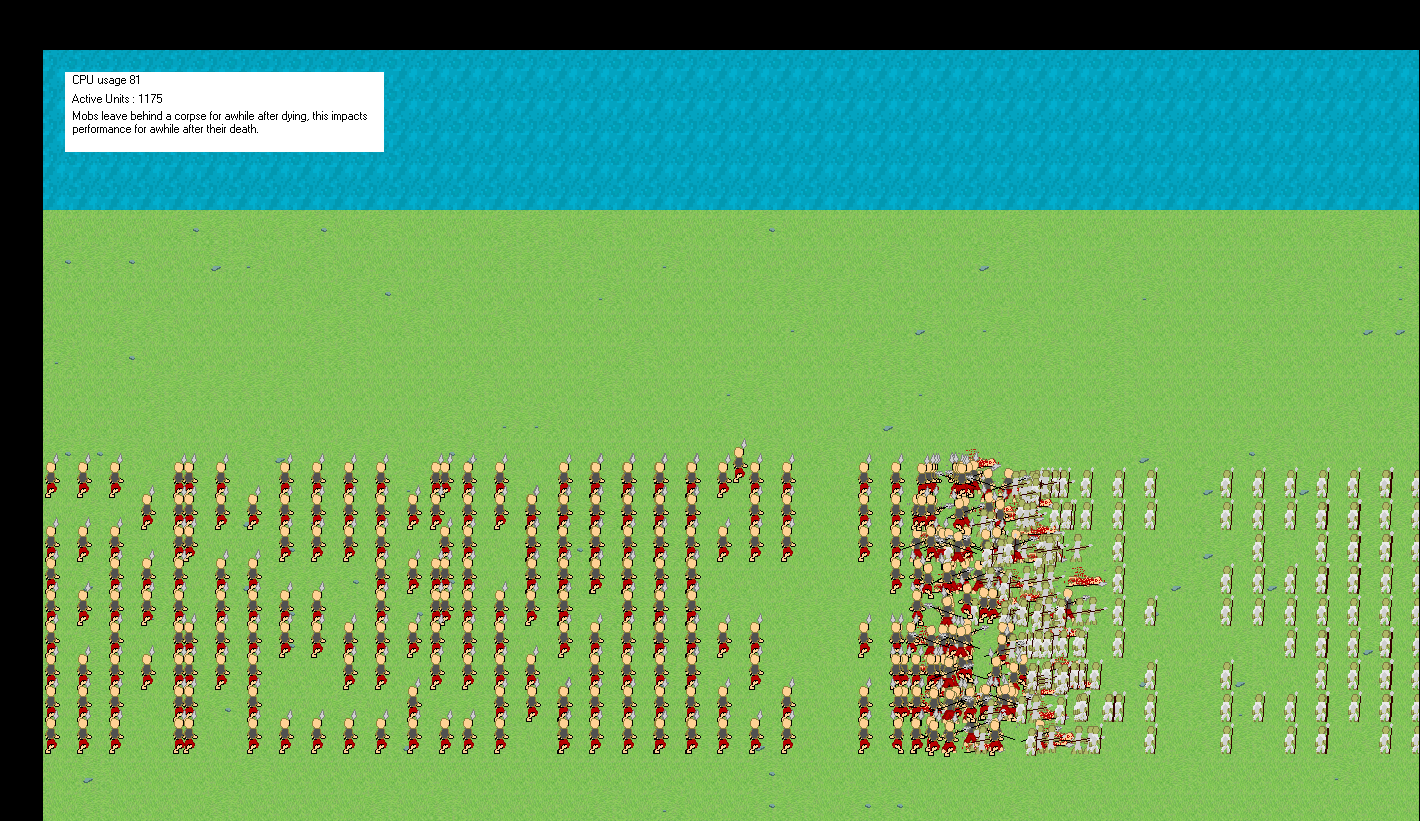 Basically, I tossed out BYOND's movement system in favor of manual translations, which sped it up quite a bit.
The crowd sim is pretty fun to toy with: I've released the source code, so anyone should be able to download it as a zip and edit it.
Bear in mind, the code is not commented - use it at your own risk