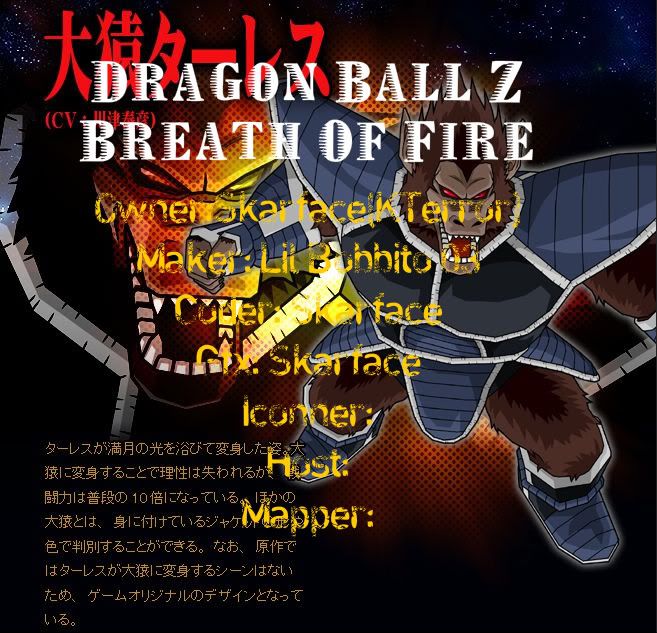 Come and rnjoy the intense training at DBZ-BOF People the staff here is Zero Im taking applications on my email
[email protected]
lookin for kewl people only. NO NOOBS. Anyways this is wat i am trying to accomplish in this game come and be apart. I remember my 1st members of my games and later on if they stay they get anything new free(updated moves and such)
Updates Coming:
More missions
Full Remap
New enemies
New Races
New Tourney System
New Training
New Minigames
All New Iconz
All new Powerups(AF powerups such ass 225 and super broli)
All transformations for all races
All Mobs
Any other ideas? I so be sure to send them by my msn. And well add them
Create your own visitor map!