Shinobi: Dawn of the Samurai

A freeform roleplaying experience with an emphasis on creativity.

[More]
Currently Unavailable
Version 5
| | |
| --- | --- |
| Date added: | Jul 30 2018 |
| Last updated: | Mar 11 |
| Last played: | Mar 22 |
133 fans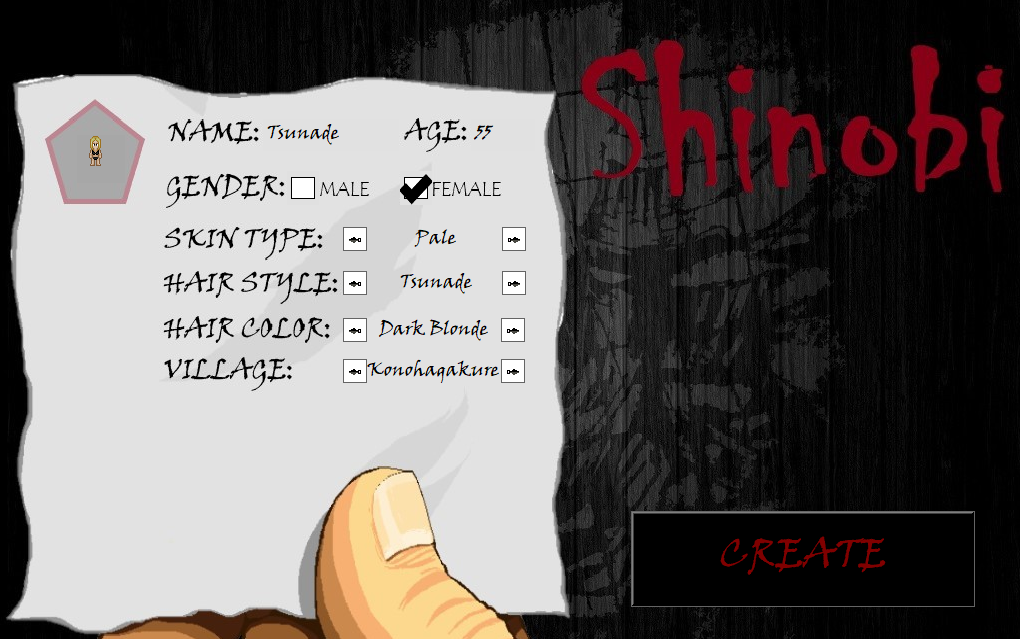 Only Windows users can play this game. If you have an emulator, you can join the waiting list to be informed when a new server is ready to play.

Shinobi: Dawn of the Samurai



Shinobi: Dawn of the Samurai is a freeform roleplaying experience with an emphasis on creativity. Create your own character and enter an anime-inspired world where you can be whatever you want to be. Based off the original Illusions of Grandeur source, the game has undergone many updates to get where it is today, and will be continue to be regularly updated.





Latest Updates:

-The Jutsu and perk shops now have a much better dynamic menu, instead of a generic list.

-Character creation has been re-hauled and uses a new visual UI.

-A day/night cycle has been implemented.

-Jumping is now possible.

-New areas have been added (Tetsugakure, The Tower)

-Revisions have been made to some maps.


Copyright © 2021 BYOND Software. All rights reserved.