Empire Defense
To download this game for your Linux/Mac installation, enter this on your command line:
DreamDownload byond://Mechanos7.EmpireDefense##version=3
Emulator users, in the BYOND pager go to
File | Open Location
and enter this URL:
byond://Mechanos7.EmpireDefense##version=3
179 downloads
Version 2
| | |
| --- | --- |
| Date added: | Nov 26 2009 |
| Last updated: | Feb 26 2011 |
8 fans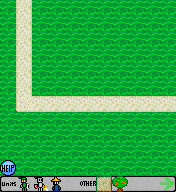 Only Windows users can play this game. If you have an emulator, you can join the waiting list to be informed when a new server is ready to play.


Help file in-game.


---


In Empire defense, you must fight off enemies before they get to your empire.
In the beta there there are three use-able classes, two resource buildings, fourteen types of enemies, and 20 waves.


---


Update notes:
V2- Area two
Seven new enemies to fight.
A new unit and a new resource building
10 new waves
Upgrading units - click them to upgrade.
Rework of the shooting system.


---


All material in this game is made & owned by Mechanos7.
Copyright © 2021 BYOND Software. All rights reserved.