Puzzleman

A isometric puzzle game

[More]
To download this game for your Linux/Mac installation, enter this on your command line:
DreamDownload byond://Mechanos7.Puzzleman##version=2
Emulator users, in the BYOND pager go to
File | Open Location
and enter this URL:
byond://Mechanos7.Puzzleman##version=2
73 downloads
Version 2
| | |
| --- | --- |
| Date added: | Nov 5 2009 |
| Last updated: | Dec 17 2009 |
3 fans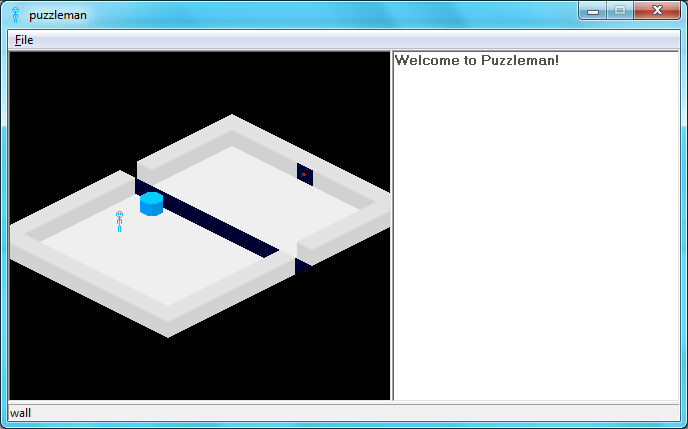 This game requires a BYOND version 457.1049 or higher!


---


Puzzleman is a simple Isometric puzzle game, in which you must navigate mazes, push blocks into pits to bridge gaps, zip across conveyors, and much else!

The only two controls are mouse to click on the main menu and to press the Reset button, and arrow keys to move.



---


Iconned, Coded, mapped, and thought up by Mechanos7

If you have comments or a bug report, please post it in the discussion page.


Beginner

Earned by Scotty-V
Apr 14 2012, 3:52 pm


Beginner

Earned by Takarev
Mar 17 2012, 6:56 pm
Copyright © 2021 BYOND Software. All rights reserved.