SkyWurm

It's time to fight fire with fire...

[More]
To download this game for your Linux/Mac installation, enter this on your command line:
DreamDownload byond://SuperSaiyanGokuX.SkyWurm##version=6
Emulator users, in the BYOND pager go to
File | Open Location
and enter this URL:
byond://SuperSaiyanGokuX.SkyWurm##version=6
656 downloads
Version 2
| | |
| --- | --- |
| Date added: | Sep 6 2005 |
| Last updated: | Jun 1 2009 |
| Last played: | Jun 29 2015 |
33 fans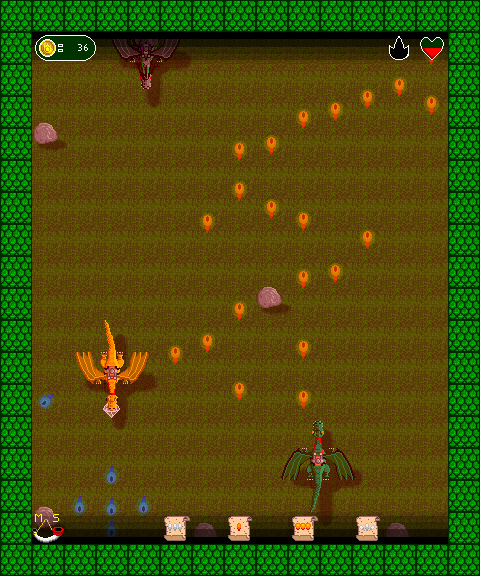 SkyWurm is a scrolling shooter starring SkyWurms (or, as you know them, 'Dragons').

It is a time of civil war, with the Kingdom's faithful SkyWurm Pilots struggling against a force of seperatists who have stolen most of the Kingdom's stock of Wurms. As one of the loyal soldiers, you venture forth on a mission to destroy as many rogue Pilots (and their stolen mounts) as you can.

It is terrible to have to kill such noble beasts, but they have been twisted against civilization, and pose a great threat in the hands of evil.

As you destroy your enemies, you will be rewarded with treasures. You will receive Coins, Gems (worth 5 coins), and Diamonds (worth 10 coins), based on the type of Wurm you have knocked out of the skies. Once you have defeated a Wurm, the treasure will appear in its place, and you must catch it to collect the reward.

The more treasure you collect, the stronger your Wurm will become, unlocking new and more powerful attacks.


Copyright © 2021 BYOND Software. All rights reserved.